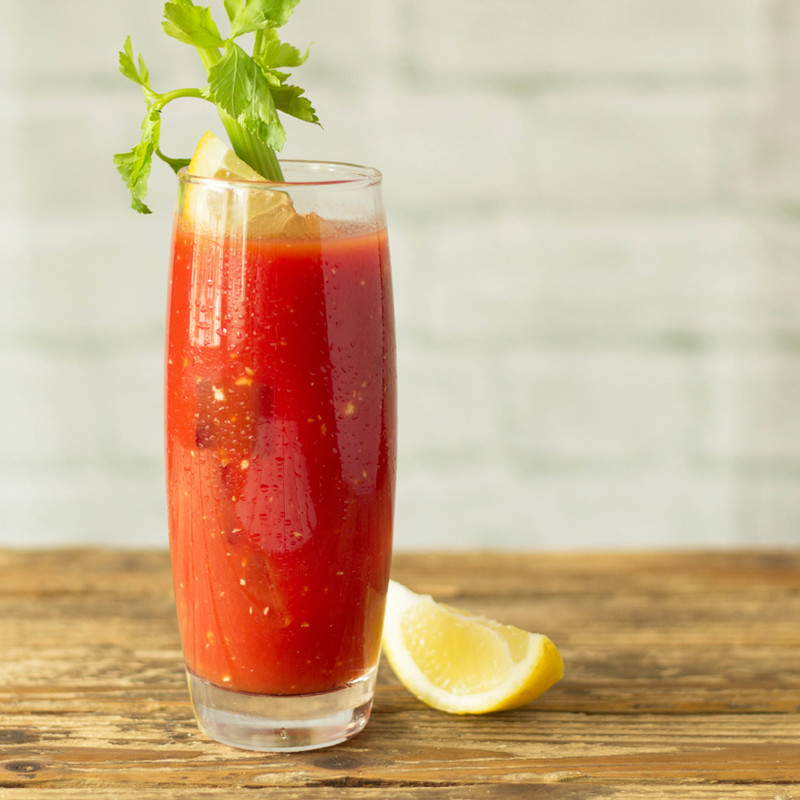 INGREDIENTS:
3 ice cubes
25ml vodka
200ml tomato juice
3 dashes Worcestershire sauce
3 dashes Trinidad Scorpion
¼ teaspoon horseradish sauce
a pinch of sea salt
1 stick of celery
1 slice of lemon
Method:
In a tall glass add the ice and vodka. Then add the tomato juice, Worcestershire sauce, Trinidad Scorpion, horseradish, salt (to taste) and stir with the celery stick. Leave the celery in the glass, add lemon, drink!